What for the car cleaning is it so different. (by CCT)
Over 4,500 car about actual installation in annual, specialty car cleaning shop as visit work.
[January, 2016 is 384 sets of construction track records.]
[December, 2015 is 432 sets of construction track records.]
 
 
 
Exactly, clean up to inside in the car.
 
We must clean up to seat if necessary with the high pressure wash machine.

Please inquire anything about the smell that emergency, the dirt off, seat of clean up.
 
 
 
 
 
 
←You can feel our worked.

When use vacuum cleaner is not taken easily minute dust and hair or etc, also use tweezers to keep it clean.
 
 
 
↓  ↓  ↓  It is recommend for you.!  ↓  ↓  ↓
  Off limited time! The ozone deodorant being on homepage promo now on free.
Off limited time until February 29 .2015.

When inquiring was seen on the homepage, after does beautifully cleaned in the car, although the ozone deodorant and the sterilization coat (regular price 10,000yen[without tax]) by free service now on.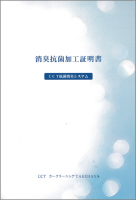 ↑After finished the ozone deodorant and the sterilization work
[ Deodorant and antibacterial processing certificate ] will present.

The ozone sterilization coat is doesn't cheat the smell with fragrance but also the smell of cigarette and pet and air conditioner or etc. are resolve from origin by strong oxidizing power. It is car cleaning have effect longer state that sterilization and antibacterial.

In addition, I measure a radiation dose after the cleaning in the car in a measuring instrument Geiger counter in hope free.
※ Because the number of measuring instruments includes a limit, in the case of hope, please contact it at the time of a reservation.


Room cleaning price list (without tax)

Automobile rank
Type of model
Light course
Premiere course
 Mini-passenger car
 alto, mira, R2
9,000yen
18,000yen
 a light vehicle (1box type)
 Wagon-R, MOVE, Tanto, Atray, Vamos, Acty
11,000yen
22,000yen
 Economy car
 Vitz, Fit, March
11,000yen

22,000yen

 Medium-size car
 Prius, Corollafielder, Legacy
13,000yen
26,000yen
 Sedan type
 Crown, Fuga, Cima
15,000yen
30,000yen
 Minivan
 Isis, MPV
20,000yen
40,000yen
 1BOX
 Alford, Elgrand
25,000yen
50,000yen
 Large-scale 1BOX
 Grand hiace
30,000yen
60,000yen
 Pickup truck
 
10,000yen
20,000yen
 Heavy-duty truck
 
15,000yen
30,000yen
 Bus
 Coaster、CIVILIAN
45,000yen
90,000yen


Vomiting, spill of kerosene, scattering food, pet, piddle, bristletail, or etc.

Remove of special dirt is 15,000ye(without tax)] ~

Extinguisher liquid for reflextance is up to 30,000Yen(without tax).



 
[ Light course ]
The main work was each part in the car of dirt absorption wiping and taking dirt with vacuum cleaner.
 
[ Premiere course ]
The work of standard course was every corner from in the car to the ceiling washing. The seat and the floor carpet use special machine cleaner will be take out the dirt that infiltrates.
If necessary get the seat, will wash it whole.



* The price list is without tax.
* The price list is a regular price. (In case of the age type and the level of dirt was added extra charge.)
* Please inquire without publishing type of models.

↑ Only of necessary part processing such as vomiting, piddle or etc. was 15,750yen ~ (including tax)
  Introduction of installation of cleaning.
free dial 0120-911-594
Visit work main area

Saitama:
Hatogaya, Kawaguchi, Souka, Koshigaya, Warabe, Yoshikawa, Yashio,Misato, Tokorozawa, Saitama(Midori-ku, Urawa-ku, Omiya-ku, Kita-ku, Sakura-ku, Chuo-ku, Nishi-ku, Minami-ku, Minuma-ku), Kamio, Hasuda, Toda, Kasugabe,Niiza, Kawagoe, Asaka, Wako, Fujimi, Shiki, Kumagaya, Gyoda, Habu, Kazo, Kuki, Satte, Kounosu, Higashimatsuyama, Fukaya, Hasamiyama
 
Tokyo:
Chiyoda-ku, Chuo-ku, Minato-ku, Shinjyuku-ku, Bunkyo-ku, Shinagawa-ku, Meguro-ku, Ota-ku, Setagaya-ku, Nakano-ku, Suginami-ku, Toshima-ku, Kita-ku, Itabashi-ku, Nerima-ku, Taitou-ku, Sumida-ku, Koto-ku, Arakawa-ku, Adachi-ku, Katsushika-ku, Edogawa-ku, Mitaka, Nishitokyo, Fuchu, Tama, Higashiyamato, Higashimurayama, Musashimurayama, Higashikurume, Kodaira, Koganei, Kokubunnji, Kunitate, Hachioji, Machida, Hino, Akiruno
 
Chiba:
Chiba(Inage-ku, Chuo-ku, Hanamikawa-ku, Midori-ku, Mihama-ku, Wakaba-ku), Narashino, Noda, Kashiwa, Yachiyo, Sakura, Yotsukaido, Kisarazu, shiraim, Narita, Tomisato, Yachimata, Sammu, Togane, Kimitsu, Futtsu, Matsudo, Nagareyama, Ichikawa, Funabashi, Urayasu, Inzai
 
Kanagawa:
Yokohama(Aoba-ku, Asahi-ku, Izumi-ku, Isogo-ku, Kanagawa-ku, Kanazawa-ku, Kounan-ku, Kouhoku-ku, Sakae-ku, Seya-ku, Tsuzuki-ku, Tsurumi-ku, Totuka-ku, Naka-ku, Nishi-ku, Hodogaya-ku, Midori-ku, Minami-ku), Kawasaki, Sagamihara, Atsugi, Ayase, Hadano, Machida, Zama, Yokosuka, Kamakura, Fujisawa, Hiratsuka, Yamato, Zushi, Odawara
 
Gunma:
Takasaki, Tamamuramachi, Fujioka, Ota, Tachibayashi, Maebashi, Isezaki, Ueno, Nanmoku, Kanna, Kanra, Tomioka, Shimonita, Yoshi
 
Tochigi:
Ashikaga, Sano, Tochigi, Utsunomiya, Oyama, Moka, Kanuma, Nishikata, Mibu, Tsuga, Simono, Kaminokawa, Iwafune, Ohira, Fujioka, Nogi
 
Ibaraki:
Hokota, Bandou, Furukawa, Tsukuba, Tsuchiura, Ishioka, Shimotuma, Jyousou, Goka, Sakaimachi, Yuki, Yachiyo, Chikusei, Sakuragawa, Kasumigaura, Tsukubamirai, Moriya, Toride, Ryugasaki, Usiku, Tone, Kawauchi, Inashiki, Ami, Miura